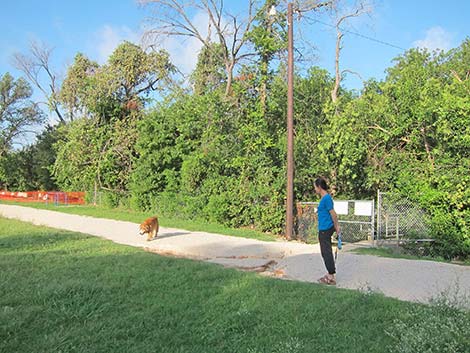 Day 25. Tuesday, July 31. Austin, TX.
Today was a layover day in Austin, giving me the chance to relax, clean up, sort travel gear, and get back to doing the normal things in life -- like taking the dog for a morning walk.
Jet-lag is hitting pretty hard as we try to switch to a nearly 12 hours different schedule (from our body's TZ perspective, now we need to sleep all day and stay awake all night). I did little around the house, Cathy ran some errands, and Josh cooked a nice pasta and salad dinner.
Link to trip map.