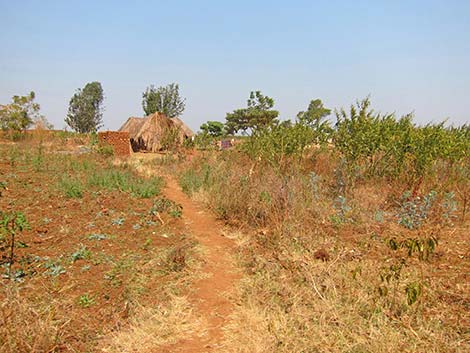 Rural farm
Day 17. Monday, July 23. Katesh, TZ.
Day 10 in Tanzania.
After a breakfast of scrambled eggs and toast, Cathy and Lydia headed out on foot to get letters of introduction, which can take only 30 minutes. They left me at the hotel expecting to return soon, but came back 3 hours later. I used the time to bird the grounds and photograph several species.
With letters in hand, and an extra "minder," we headed south into a farming district about 20 minutes south of Katesh. As we pulled into the official building complex, Tano started calling "Ndege, Ndege!" (bird, bird! in Swahili). By the time I got out of the vehicle, they were gone, but Tano asked for the book and looked up Fischer's Lovebirds. I think he is catching the birding-bug.
Link to trip map.