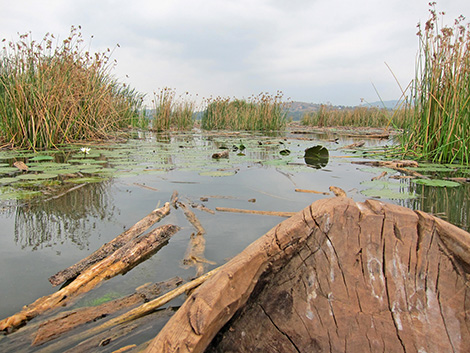 Day 13. Thursday, July 19. Babati, TZ, to Mbulu, TZ.
Day 6 in Tanzania.
Cathy and Lydia worked in the morning, and I went out on Lake Babati with a local fisherman to see birds for an hour. Mbazi and I got in the canoe and shoved off, but within 50 yards, they decided that the canoe was too overloaded with three of us, so Mbazi got out. Even with only two, the dugout canoe was tippy enough that I never took the big camera out of my plastic bag, but we saw some fun birds: including lots of African Jacana, Red-knobbed Coots, Purple Swamphen, Black Crakes, and Malachite Kingfishers. Did I mention that hand hewn canoes leak? Yes, it was a very interesting experience. Link to 36-second YouTube Video.
Link to Google map of Mbulu Region.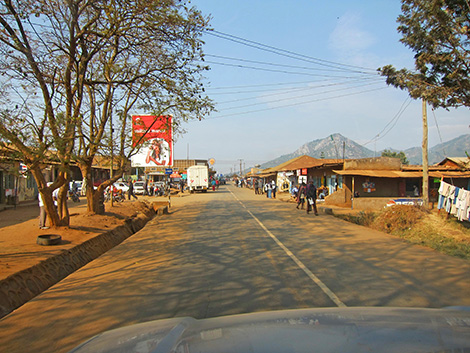 After lunch, we traveled three hours by private vehicle from Babati to Mbulu. Tano is good, professional driver, but the road was a bit harrowing.
After settling in, Cathy and I went out walking for an hour. We wandered up a road that was the main route home for kids at the local school. We head lots of fun initeraction as the kids practiced their English and I reitterated my few words of Swahilil over and over again. One group of girls was particularly interested in Cathy's hair, and several wanted to touch (which Cathy tolerated quite well). The highlight of the walk was stopping outside a christian church where paritioneers were singing and drumming; it might have been choir practice. The songs, chants, and drumming washed over us as Cathy and I gazed out over a graveyard, not wanting to stare at the singers.