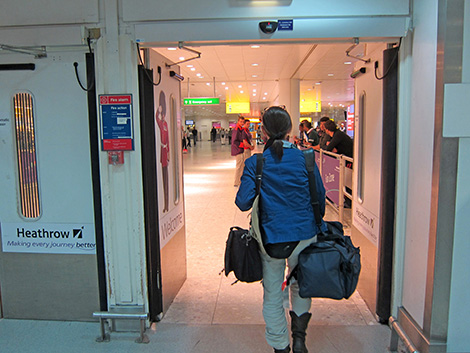 Cleared Customs and setting a free foot in the UK
Day 05. Wednesday, July 11. London.
Sunrise over the cloudy North Atlantic. After crossing 6 time zones, we arrived at London Heathrow Airport before noon, only a few hours late -- but what did we care, we had to wait three days to catch our next flight. We got a room at the Ibis Hotel and prepared to be stranded.
We relaxed a bit in the room after the extra long flight, then took a walk up the street to a county park. I counted 10 species of birds, only one of which I knew: Eurasian Magpie. I took photos and made notes, and I will work on identifying the other nine species later.
Link to trip map.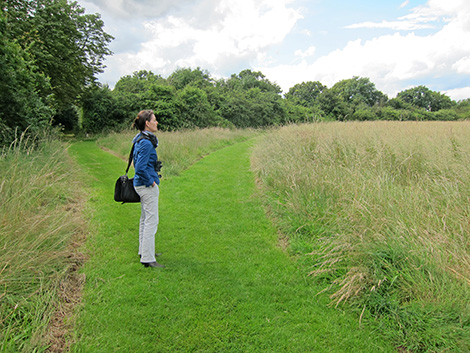 The hotel is across the street from the airport runway, so I was able to get photos of airline brands that I've never seen before. We had dinner in the hotel pub, complete with a pint of beer for me. They wanted $20 for fish and chips, so I opted for a ham sandwich.
Birds: Great-spotted Woodpecker (World-Life Bird 809), Carrion Crow (W-LB 810), Blackbird (a thrush) (W-LB 811), Common Wood Pigeon (W-LB 812), European Goldfinch (W-LB 813), Eurasian Magpie (W-LB 814), Eurasian Jay (W-LB 815), Eurasian Collared Dove, Moorhen, European Starling, Rock Pigeon, and House Sparrow. Six life birds today.